Hello everyone!
I am so excited to share and introduce this monthly style email! As many of you know, I used to own a clothing store before launching my successful career in real estate and I've been thinking of a great way to mesh my history with fashion and relate it to real estate. I am so happy to announce a monthly "Agent P Style Report" which shows some of my favorites looks that I wear to certain situations in my real estate career! Best part, you can shop each look directly under each picture in the email! Be sure to follow my Instagram
@PhillipOwenSalem
to see an even wider variety. Hope you enjoy and I look forward to helping you or any friends, family or colleagues looking to buy, sell, or rent in NYC. I am a quick call away!
Look 1
---
THE SUNDAY OPEN HOUSE LOOK
Sundays are meant to be casual. Whenever I meet with clients on Sundays or host my own open houses, clients are usually more relaxed, not rushing out from work and generally have a more laid-back demeanor. My approach is the same, so my outfit choice emulates that. I like to wear casual oversized shirts, cropped pants, and high-top sneakers. No need for a big bag, so I go for a smaller bag to hold my essentials (Pack of Red Twizzlers, gum, pen, business cards).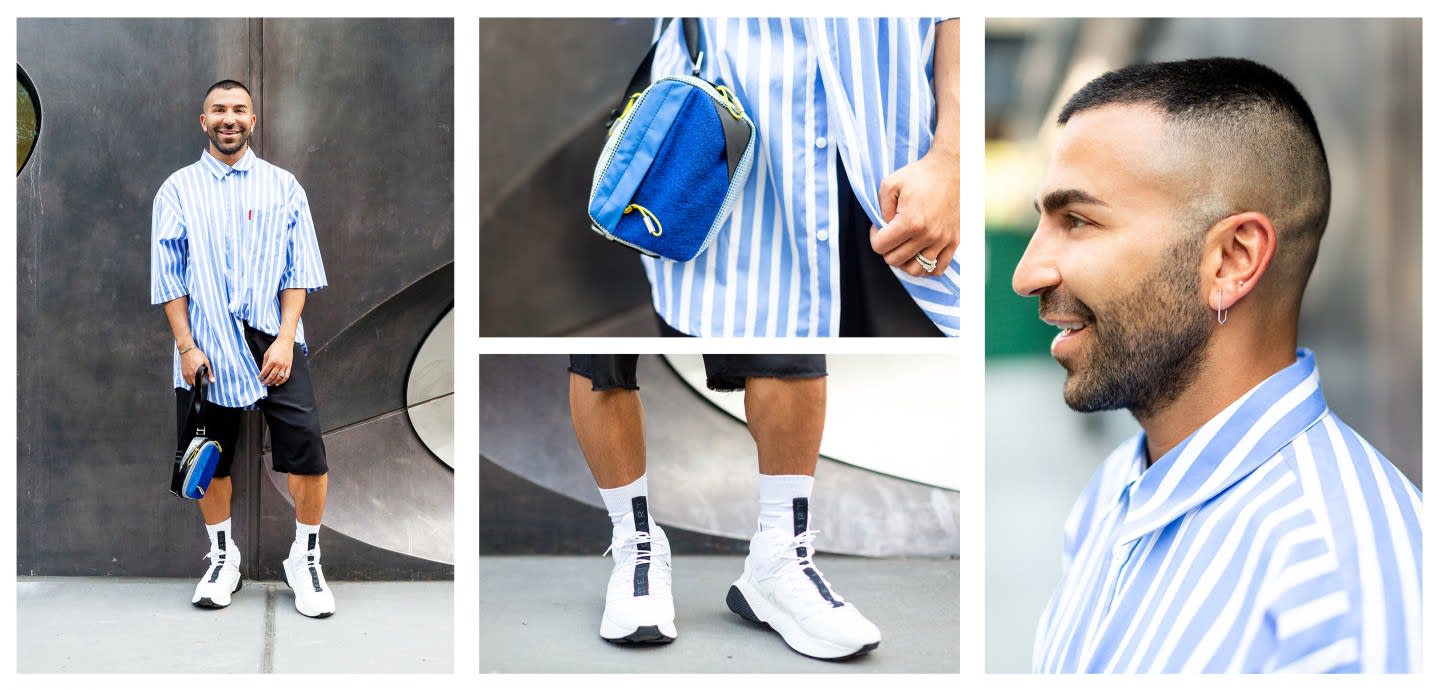 Wearing:
Oversized Martine Rose Button Up
with ATM Collection Short, High Top Stella McCartney Sneaker, Acne Studios Saddle Bag, Victoria Young Pentagon Hoop Earring
Look 2
---
THURSDAY DAYTIME SHOWINGS
Even though Fall is approaching, daytime appointments this month can get HOT, so I opt for a fun, yet professional look (yes, shorts can be professional if done right!). I usually go out to dinner with my husband after a day of appointments on Thursday nights, so I want to be sure I am wearing a look that I can comfortably wear to dinner!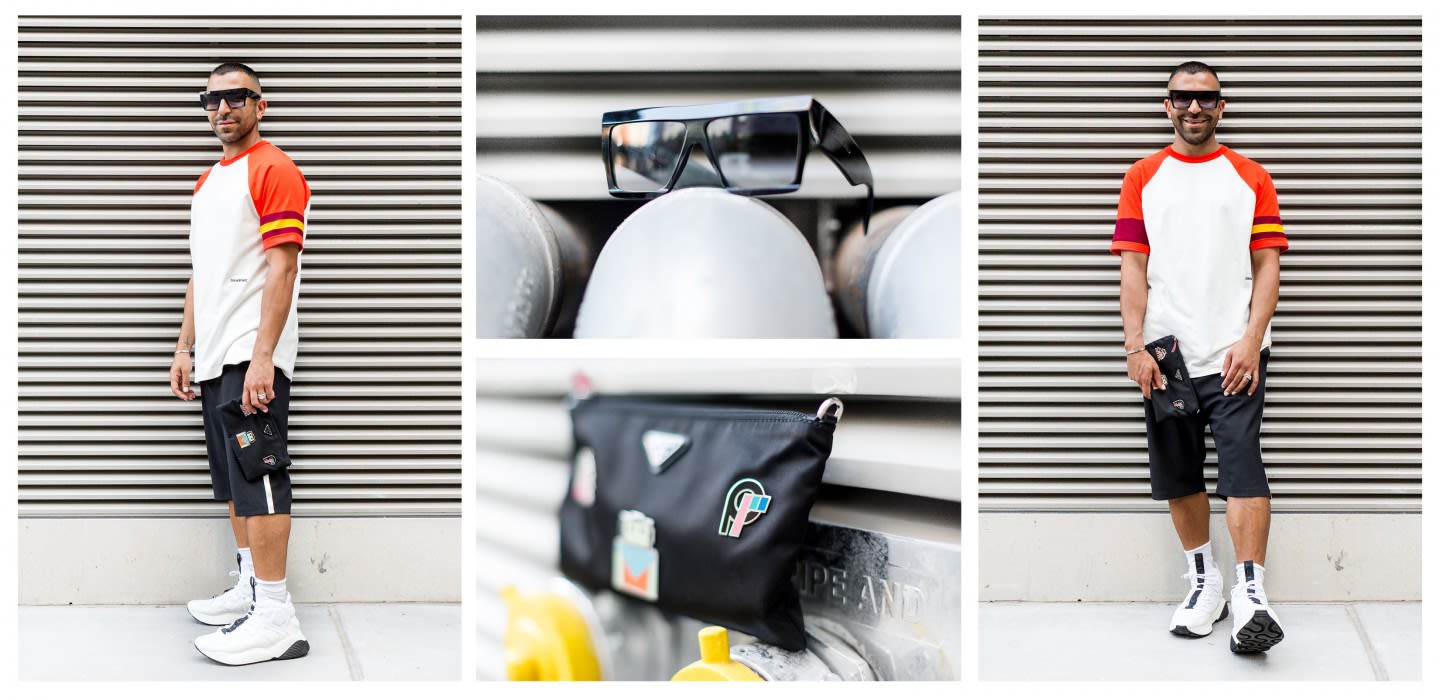 Look 3
---
LISTING PITCH
I want to look professional, but not uptight, for every listing pitch I go on. I have never been one to wear a suit and tie EVER, so I made my own version of that. I like exaggerated hems that are not basic and shirts that have a bit more detail than a typical button up. Throw on an earring and I am good to go.