I am so excited to share the most recent style report! This week, we are going through the buyer's timeline, what you need to know throughout the process and my favorite looks in each step! Check it out below and please feel free to contact me to discuss any of your real estate needs and start the search for your NYC apartment with me.
Step 1 | Look 1
---
MEETING YOU FOR COFFEE TO TALK ABOUT YOUR REAL ESTATE NEEDS
​
The first step on the buyer's timeline is meeting with my clients to discuss what they are actually looking for in their new NYC apartment. One of my biggest jobs is to be sure to set the expectations and really get a great understanding on what they are looking for. The two main things to have prepared are the Rebny Financial Form (don't worry, I'll go over this with you when we meet up) and your pre-approval letter if financing (and don't worry here either, I have the best lenders at all the major banks here to share with you!) We will also discuss if COOPS, Condos or both fit your needs and budget.
I like to wear something fun and unique when meeting clients in the initial phase of the search because the search is supposed to be fun and no stress. This OAK jumpsuit is one of my favorite pieces from their new collection, so comfortable and chic at the same time!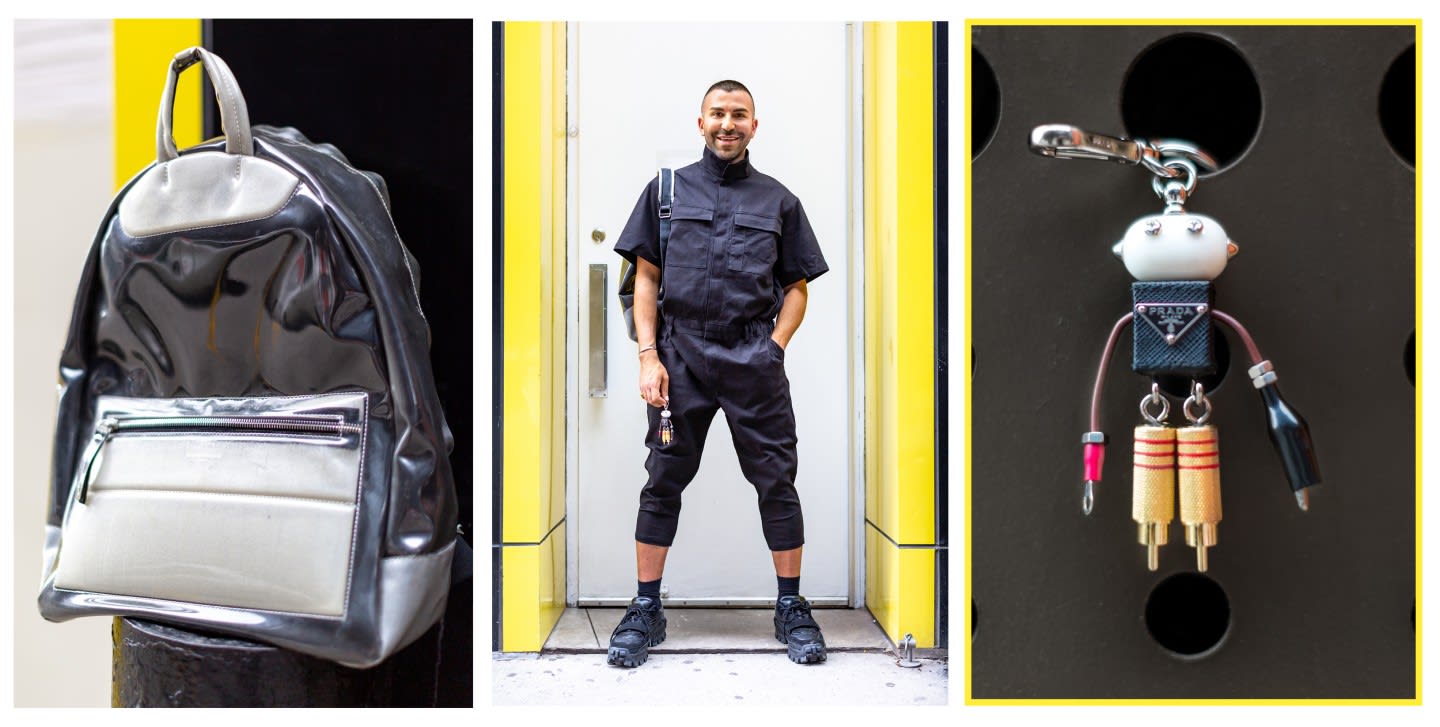 Step 2 | Look 2
---
SEEING THE APARTMENTS!
This is the fun part, seeing all the great apartments that match my clients criteria. In the apartments we view, we don't just see the apartment and leave. If there is time, I like to point out some of my favorite spots on the block or in the neighborhood so my clients get a good understanding for the street they may potentially be living on. Most of the time, we see multiple apartments in one appointment, so comfort is key. This Chin Men's polo and chunky Juun J. sneaker is one of my favorite appointment looks.
Step 3 | Look 3
---
WALKTHROUGH AND CLOSING!
Yay, we found your dream NYC apartment and we have the walkthrough and closing scheduled. At the walkthrough, I have a punch list of over 30 items to check off to make sure we are ready for closing. Before the closing, your real estate attorney will be sure to go over all the closing costs required for the apartment and what is needed prior to closing and what is needed the day of. I have the best real estate attorneys on deck and I look forward to sharing them with you so you are prepared for an easy and smooth closing.
Closings are a special occasion, so I like to make my closing look a bit moreunique than a traditional suit and tie. My go-to look is a Vetements oversized shirt with a great track pant and high top.