Hello everyone! Hope you are having a wonderful start to the week.
In this edition of The Agent P. Style Report, it is all about the amazing adoptable dogs from Animal Haven Shelter located here in Soho, NYC! If you know me, you know I am a huge animal advocate and not only do I help people find homes, I am an agent for dogs, too, volunteering weekly at Animal Haven helping them find their forever homes.
Since so many buildings in NYC have silly restrictions on certain dog breeds and set weight limits, helping my clients find apartments that match their dogs needs is a top priority for me. Below, you can see adoptable dogs paired with buildings that are fit for each breed and size! Please note, you can get more info about each dog by clicking on his or her name, which will lead you to their profile page and head shot! If you are not in the position to adopt, please consider donating to Animal Haven on their website link here. And of course, please feel free to reach out if you need any help renting, buying or selling real estate here in the city!
Dog 1
---
MOZART - LARGE BREED, AMERICAN STAFFY MIX
Mozart is just the cutest American Staffy mix waiting for his forever home. Look at his face! Since most COOPS won't allow large breed dogs like handsome Mozart, it is best to go into a new development as almost all new development condos in the city do not have any weight or breed restrictions. YAY! One of my favorite new developments in the city is located in West Chelsea, which boasts floor to ceiling windows and a huge private outdoor space! I mean how gorgeous is this apartment? This buildings also is a close proximity to the West Side Highway dog park and dog run so you can take your big guy for a long run when you get home!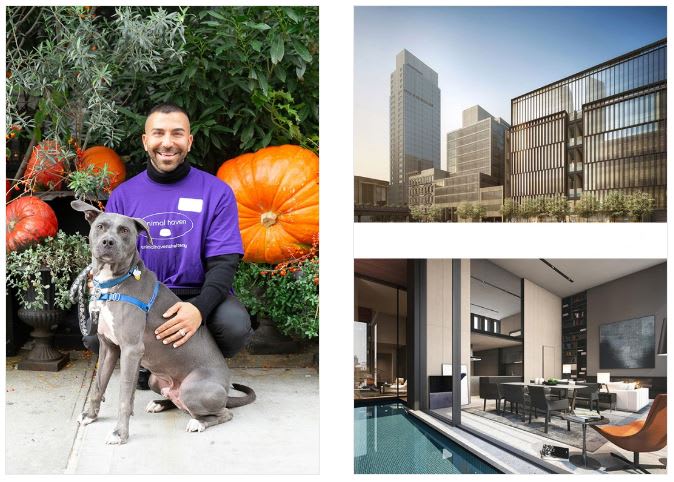 Dog 2
---
BANJO - MEDIUM BREED, LAB/RETRIEVER MIX
Banjo came all the way from Puerto Rico looking for his forever family! He is a fun little guy, who loves attention and loves playing with his toys (he's literally the perfect dog). He is considered a medium breed, so I always check the COOP house rules when helping clients who have dogs Banjo's size because most COOPS have weight restrictions that dogs must be under 35LBs. Safe bet is going with a condo and one of my favorite dog friendly condo buildings is in Tribeca. Connected to the lobby is a Dog City, which offers cage-free day care, walking, overnight boarding, grooming, training, and veterinary services! Its not just a forever home, it's a forever spa for the lucky pup that ends up moving in here!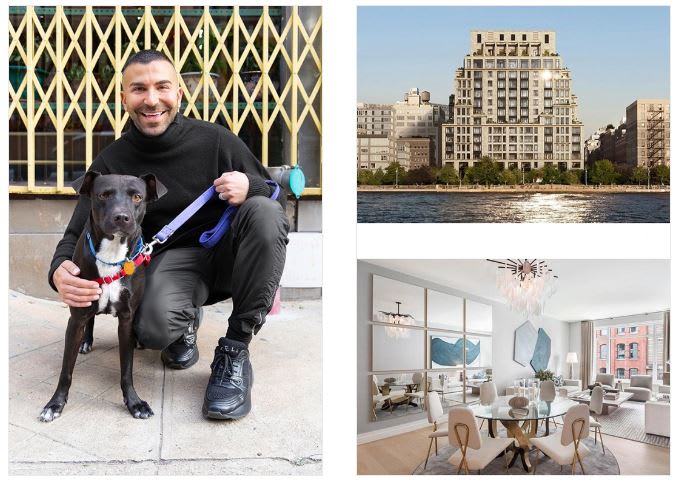 Dog 3
---
BOO BOO - TERRIER/CHIHUAHUA MIX
Boo Boo is just the sweetest senior pup with limited sight, waiting for the perfect person to allow him to join their family! Boo Boo is considered a small dog (he's a tiny 4 pounds) so even the strictest coops make exceptions for dogs as small as Boo Boo. One of my favorite COOPS is this gorgeous Gramercy Park apartment that comes with a coveted key to the exclusive park. When you and your pup have cabin fever, you can take a nice stroll through the park where both you and your dog will live your best life!