Happy Holidays and I hope you are well! If you have been following along with the Agent P Style Reports, I want to first say "thank you!" The style report is my fun and creative way to touch base with all of you and send you a different type of real estate report by combining my passion for fashion and my experience working in the real estate industry. In the first edition, we did fun ensembles that I wear in different real estate scenarios. Then, we did the buyers timeline stylized which answered a lot of questions about the buying process. After that, we released the doggie edition where the focus shifted to showcase multiple dogs in need of adoption and to raise money for one of my favorite animal shelters in the city, Animal Haven. Now for the fourth edition of the style report, I wanted to have fun and do a holiday-themed Style Report! Each outfit corresponds with a favorite restaurant or activity in the city, and of course, my favorite building in the neighborhood. Check it out below and be sure to keep up with more of my adventures by following my Instagram here.
Look 1
---
DRAMATIC DINNER​
I love showing up to dinner and being super over the top and unexpected with my look. And yes, I love a cut-out moment when I am off-duty! I saw this piece by Marques Almeida and instantly fell in love. One of my favorite dinner spots is NIX in Greenwich Village, which is very vegan-friendly! Get the Bamboo fried rice- you'll thank me later!
Favorite Listing in Greenwich Village: 40 Bleecker Street 7F: $4,275,000
Look 2
---
NIGHT AT THE THEATER
Going to the theater means you get to wear a festive look! Go see Come From Away, it's such a moving musical and the perfect way to get in the holiday spirit of giving and gratitude.
Look 3
---
HOLIDAY SOIREE​
My husband and I are hosting a big holiday party this month and I love wearing a memorable moment! I saw this metallic bomber and it was love at first sight! Paired with my favorite jewels from Dylanlex and POW, it's a look!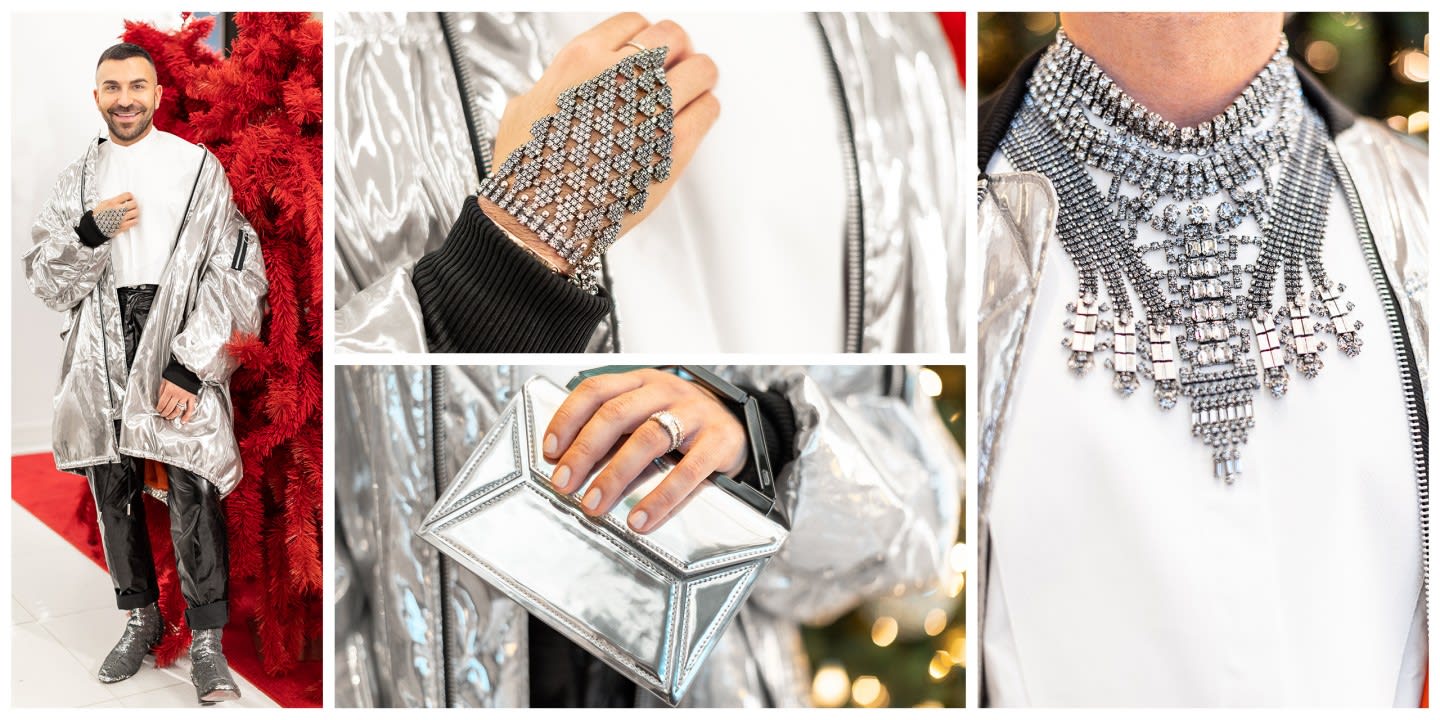 Favorite listing in West Chelsea: 76 11th Ave 11XC: $2,950,000
Look 4
---
ICE SKATING MOMENT​
I love going down to Brookfield Place in the winter because there are so many amazing restaurants down there and the ice-skating rink is never too busy. I was having a great time ice-skating before my photographer Madison caught me falling, haha. Regardless, I highly recommend checking out the ice-skating rink at Brookfield Place and don't forget to channel your inner Adam Rippon by wearing your shiny sequin pants!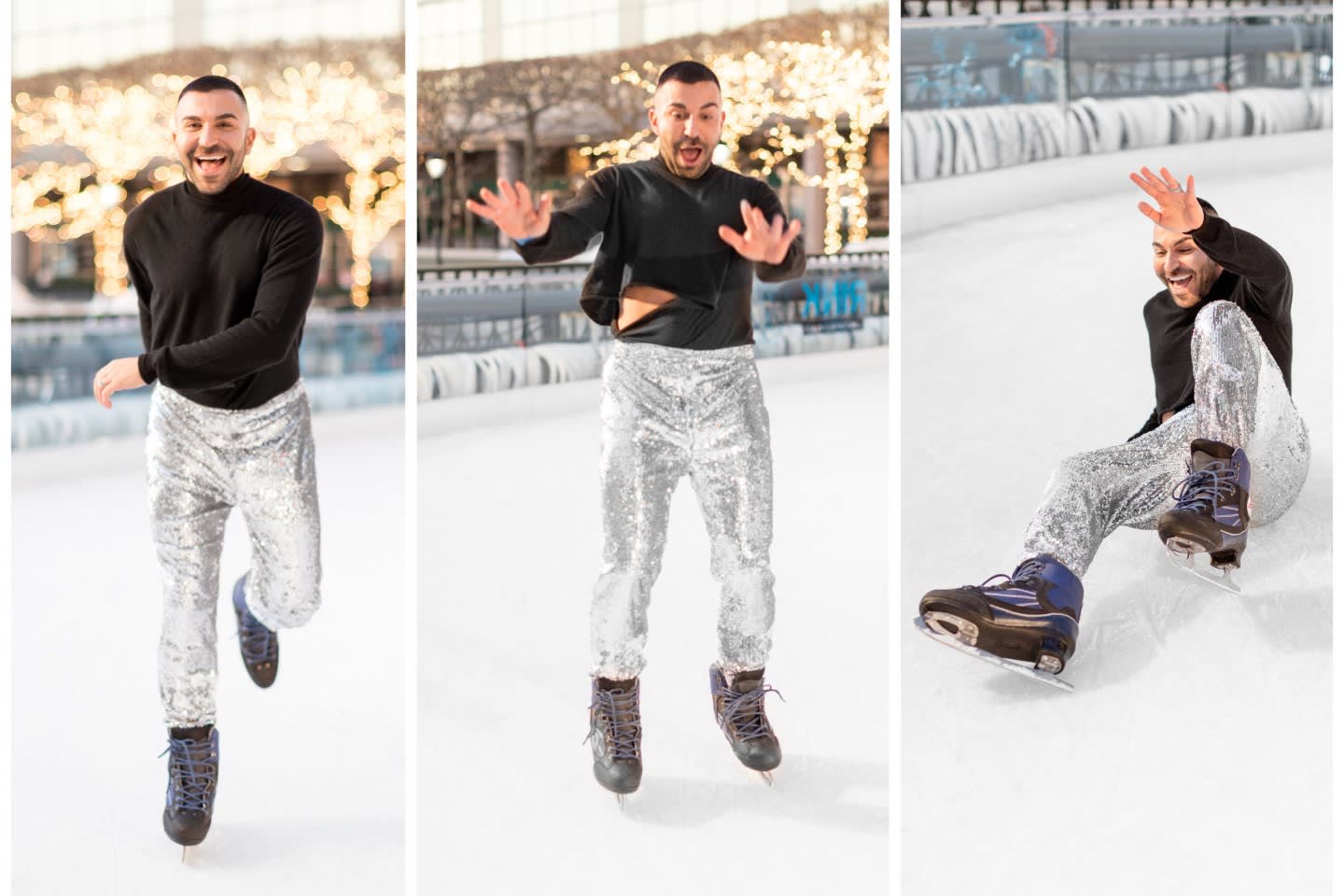 Favorite listing in FIDI: 130 William St. 42C: $1,675,990