Hello Everyone!
Welcome to the latest edition of the Agent P Style Report: Puppies and Pride Edition! This style report is all about celebrating pride month as well as showcasing all the adoptable dogs from Animal Haven, pairing them with my favorite dog friendly listings, and then showcasing some of my favorite LGBT artists and businesses in NYC. I tried to keep the outfits festive and match my look with each dog that is featured. In the banner picture, I am showcasing one of the sweetest dogs at Animal Haven, Roomba, who is blind and looking for his forever home. As many of you know, I am not only an agent for people, I am an agent for dogs who are looking for their forever homes. I hope that the awareness I continue to spread will get all these wonderful dogs adopted and encourage volunteering at local shelters! Also, this pride month, this quote from Lady Gaga pretty much sums up all my thoughts: "Don't you ever let a soul in the world tell you that you can't be exactly who you are!"
At the bottom of this email, please feel free to donate to Animal Haven or the LGBT Community Center of New York and spread the word of adoption, pride and love!
Look 1
---
SASHA
Sasha holds a special place in my heart. She is a sweet, energetic girl who is absolutely gorgeous. She's been at the shelter for almost 2 years which is too long! Adopt Sasha!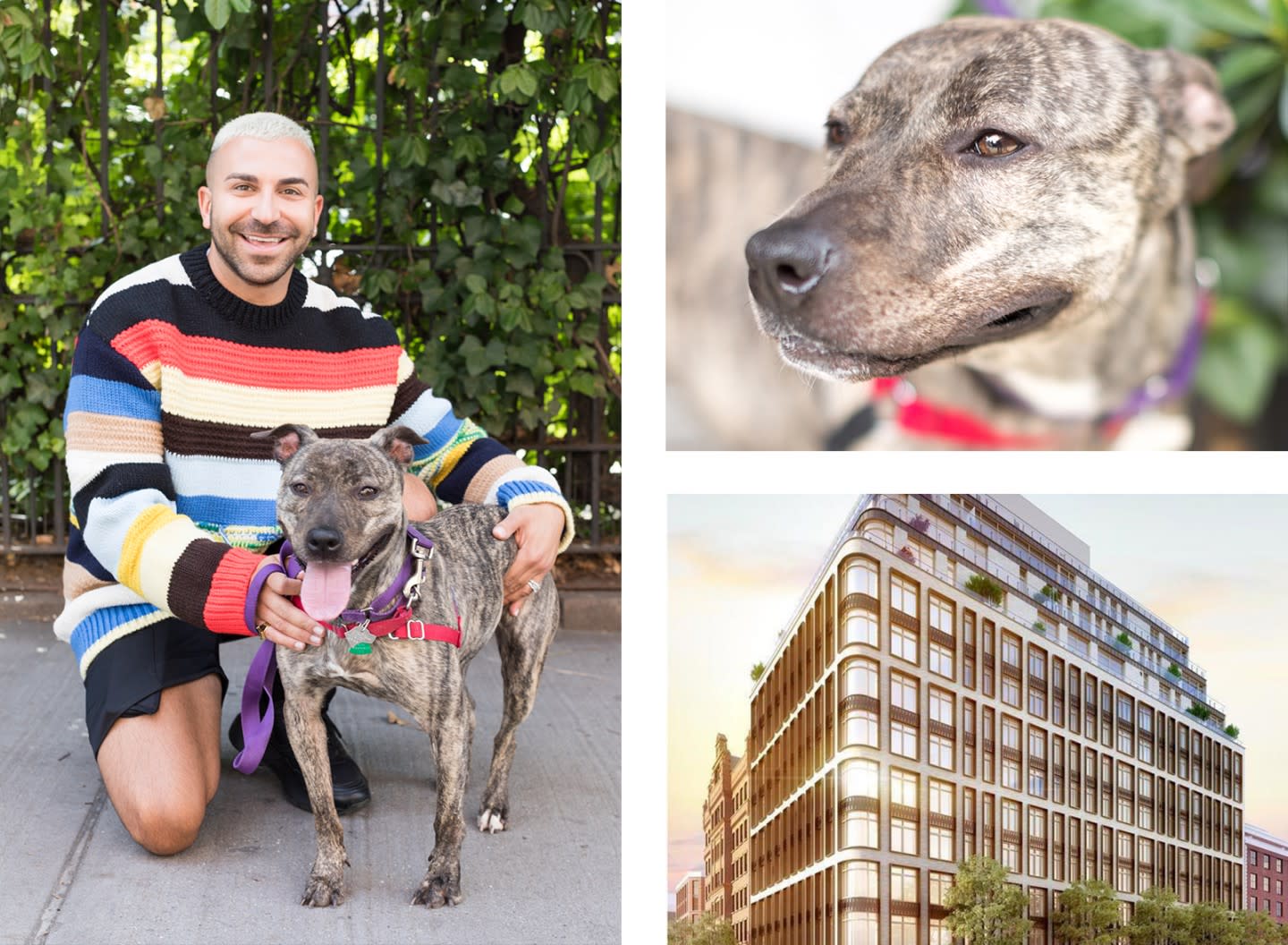 Favorite Building for Sasha: 40 Bleecker Street in Noho
Look 2
---
PERDITA
​
Perdita is a beautiful dog who loves to play! She is such a sweet girl and would love to be your new best friend! Adopt Perdita!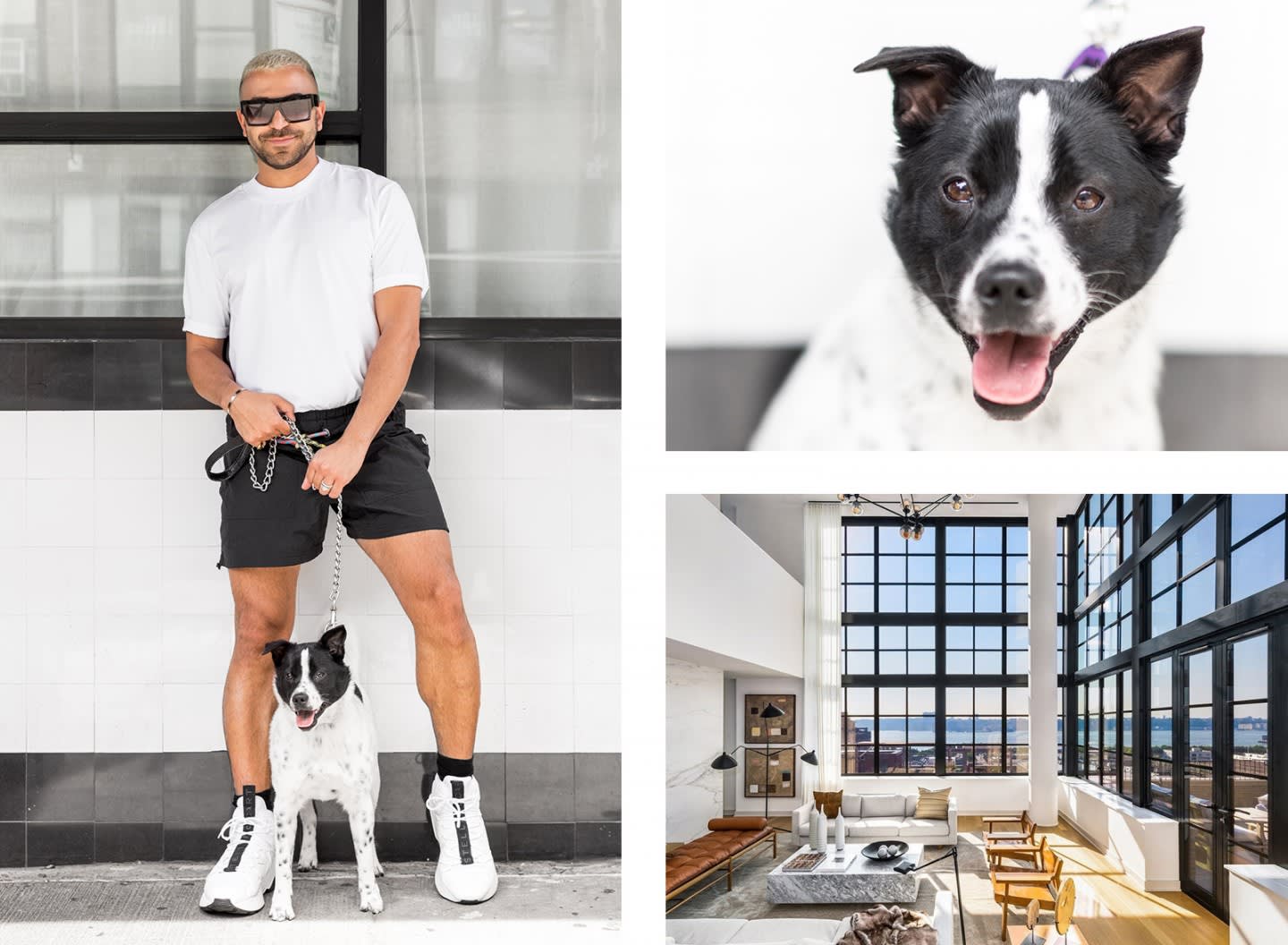 Favorite Building: The SoHY @ 550 West 29th Street in Hudson Yards
Look 3
---
MIAMI MAX
Miami Max was brought to the shelter after being dragged by a truck in Miami. He deserves better and thanks to Animal Haven, the sweet boy is getting a second chance! Adopt Miami!​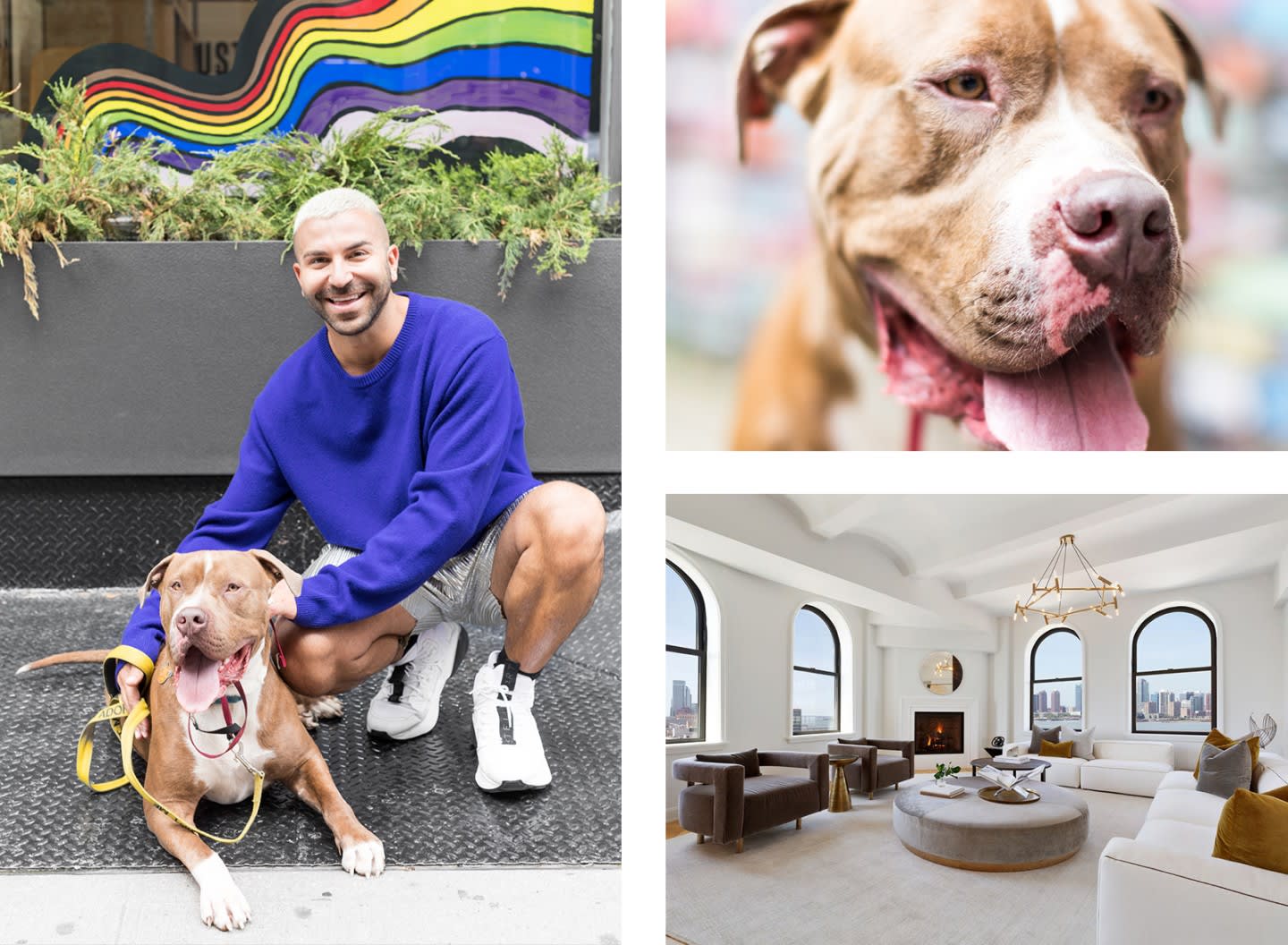 Favorite Building: The Shepard @ 275 West 10th Street in the West Village
Look 4
---
TOTOPO
​
Totopo was rescued from Mexico after being found tied to a chain so tight he couldn't lay down. Despite his horrible past, he is the happiest dog who loves to give kisses! Adopt Totopo!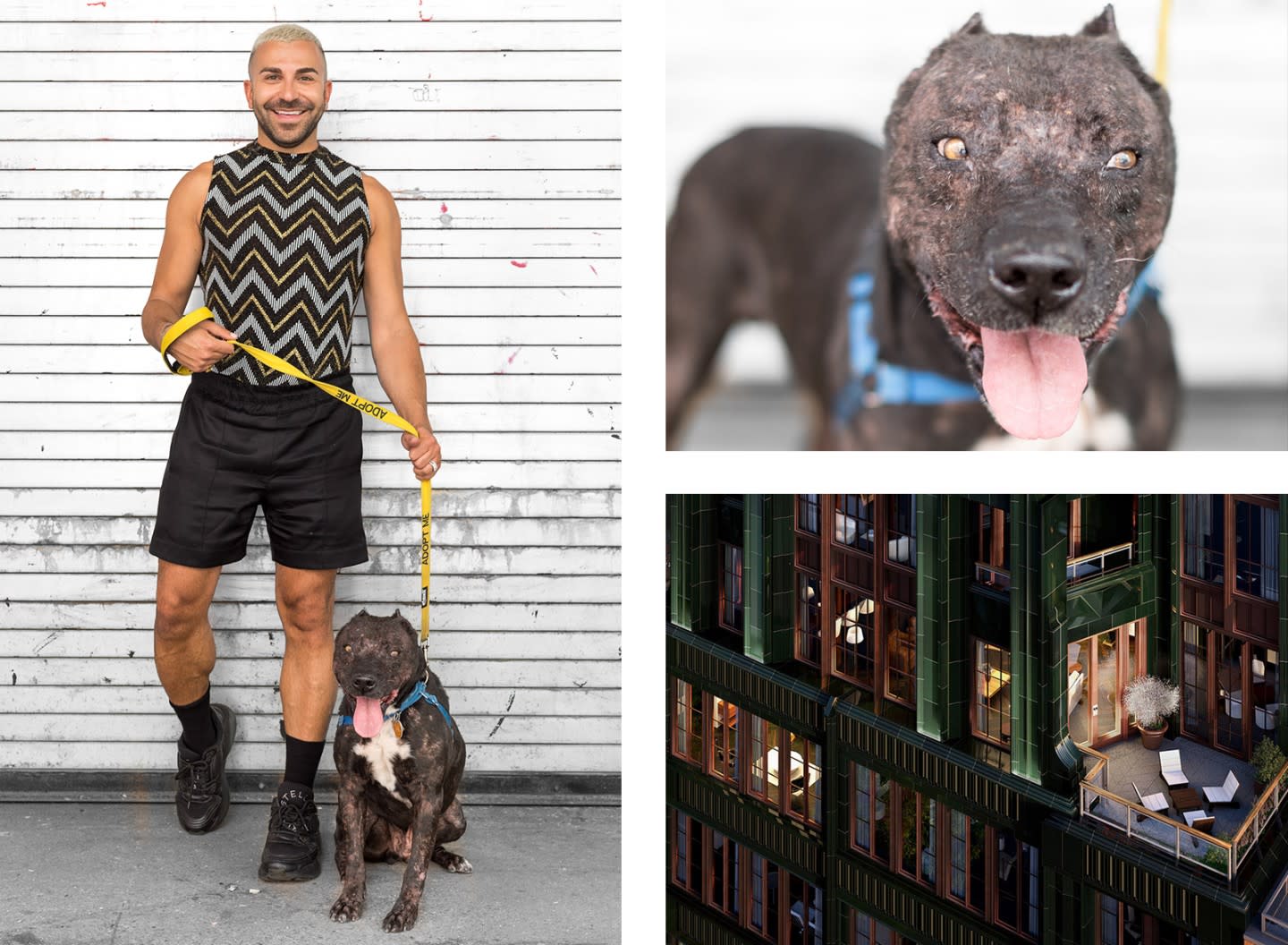 Favorite Building: The Fitzeroy @ 514 West 24th Street in West Chelsea

LOCAL LGBT ARTISTS AND BUSINESSES THIS WEEK!
Stream amazing original music from my dear friend Mila Jam on iTunes
here
!
Shop one of a kind pieces from friend Erik Magnus' Vintage boutique
here
!
Buy amazing art pieces from my favorite local artist Joey Mirabile
here
!