Hello Everyone!
Hope everyone is having a fantastic day! I am so excited to share the latest Style Report: The 1 Year Anniversary Edition. If you are late to the party, the Style Report is my fun and creative way to touch base with all of my clients and send you a different type of real estate report by combining my passion for style along with my profession in real estate. Most reports are charts, numbers, and are boring… not this one! We can always discuss the market in person when discussing your real estate needs!
This Anniversary Style Report is all about my favorite spots in West Chelsea. And each look coincides with my favorite new development in the neighborhood along the Highline! Want to see these apartments (or an apartment in NYC) in person or discuss selling your apartment, feel free to contact me! Also, since it's still technically summer and still very hot, each look is paired with shorts! If you know me, no pants until the first snowfall for me!
Look 1
---
Pictured in front of a festive street art wall on 27th Street, next to my favorite new development The Jardim. Every apartment has courtyard views of the lush, central garden connecting the two towers. Hop over to my favorite gallery around the corner on 28th Street, Joshua Liner, which showcases some of my favorite art by William LaChance pictured below.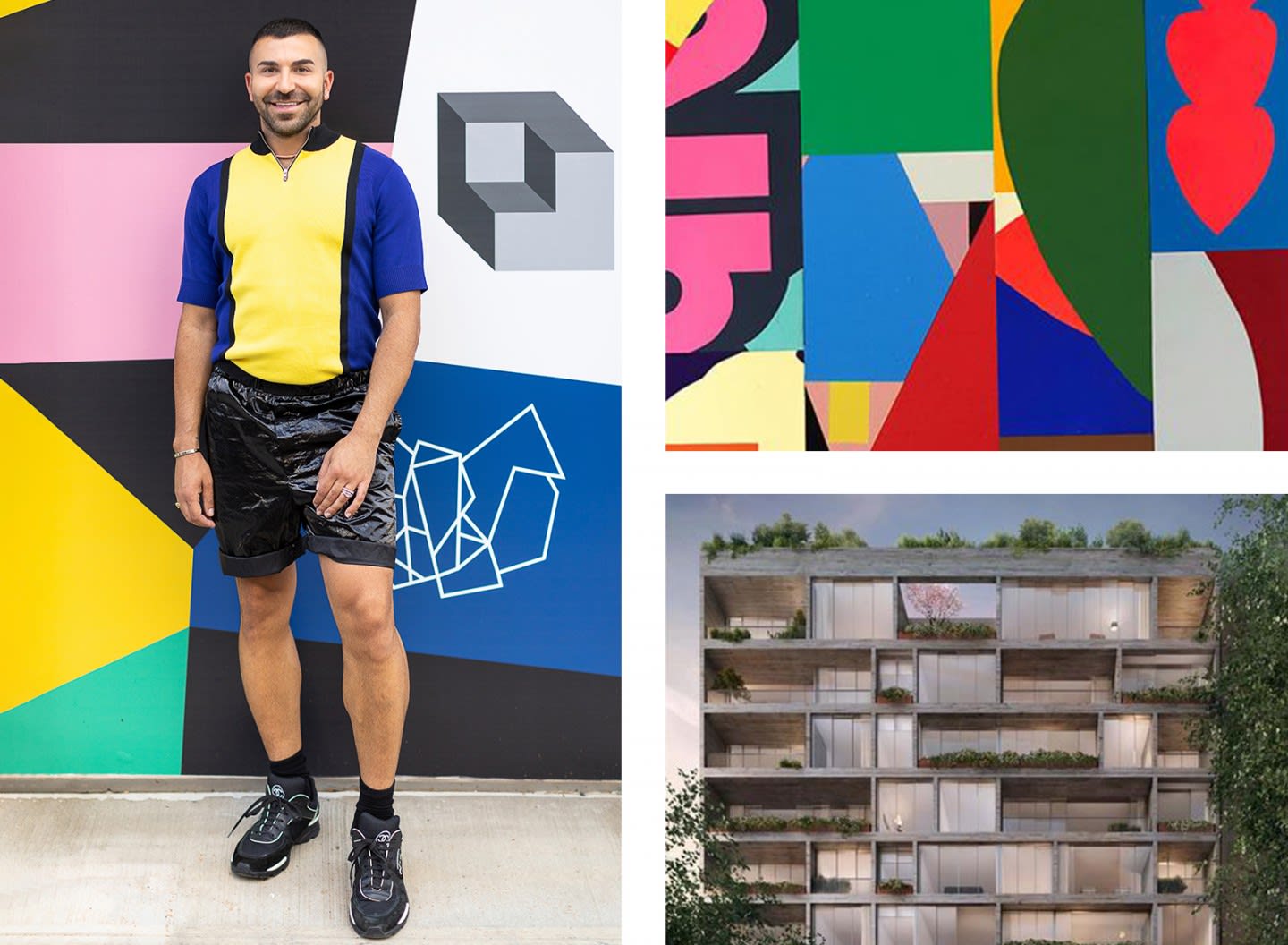 Look 2
---
This was pic was captured on 22nd street in front of my favorite store in the neighborhood, Comme Des Garçons. Stop by their outpost on 22nd and 10th to shop their new Fall collection which is what dreams are made of: sheer moments, long lengths, and lots of textured black! Down the street you'll find my favorite new development 515 West 18th, with it's distinctive reinvention of the Chelsea warehouse architectural style, featuring a modern interpretation of bay windows. It's a showstopper!
Look 3
---
Pictured on 11th Ave, close to another favorite new developments, The XI. The buildings beauty speaks for itself and will feature over 20,000 square feet of amenity space including pools, a spa, a gym, and a restaurant. On the way to the appointment stop by Intelligentsia Coffee inside the Highline Hotel, and feel free to bring your furry friend. The cafe inside the hotel is 100% dog friendly and does not discriminate against any types of breed or size! In true Agent P fashion, there's always a mention about dogs, so if you're looking to find your new best friend please adopt at either Animal Haven in Soho or via Wise Animal Rescue, a foster based rescue, located in NJ.
OUTTAKES